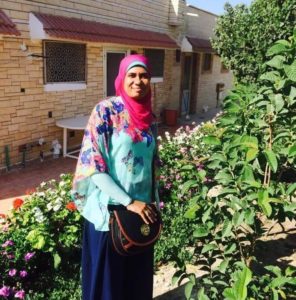 She graduated from the faculty of pharmacy.
She was a volunteer in "Huma Al-Mostaqpal" project, the director of "Ewaa" campaign and the director of Life Makers foundation in Suez from 2016 to 2018.
She is –now- the Kannal Sector Coordinator in Life Makers Foundation and a member of the board of directors of "Rowad Sonaa Al haiaa" association.