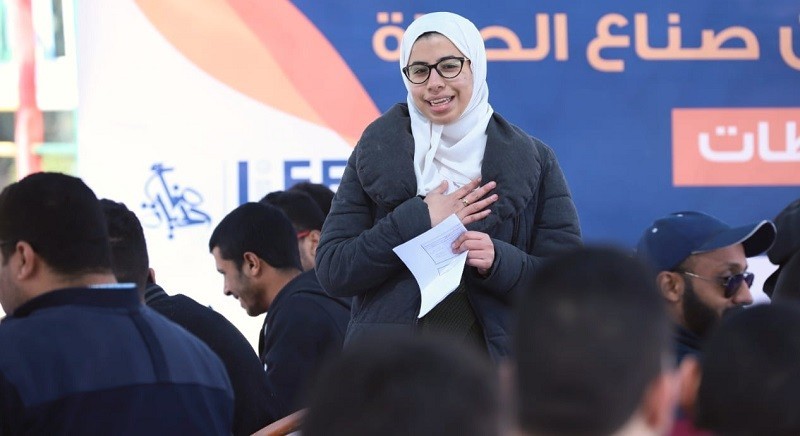 She is one of the most active volunteers in Life Makers Foundation, and among the most influential of them.
She joined Life Makers Foundation in conjunction with the emergence of the idea during 2004.
She participated as a volunteer in various activities such as collecting clothes campaign, Ramadan's bag, health awareness of the dangers obesity, "Hemaya" campaign" to raise awareness against drugs and smoking, medical convoys, and Life Makers Family in the university all of that during (2004 – 2010).
She was a volunteer in the literacy initiative as a class creator then an audit supervisor over 7 classes, then she became the curriculum and training committee coordinator ending as a Test committee coordinator between (2011 to 2013).
Starting from 2013 till 2015 Fatima became the coordinator of Beni Suef Governorate and also acted as a member of "1000 Haya" fund raising center board.
She took on the task manager of the "1000 Haya" Project in Egypt to implement 600 small projects, she was a member of Egypt's Life Makers volunteers board and the Canal and Sainai sector coordinator for two years.
She became a member of Egypt's Life Makers volunteers board, coordinator of the Upper Egypt northern sector, Responsible of content and follow up of the leaders reparation program "Life Scouting Academy" in Life Makers foundation, and sectors coordinator since 2017 till now.
Fatima holds a Bachelor of Medicine and Surgery – Ain Shams University, She works as a pediatrician nowadays and a Master degree student in Ain Shams University.